Updated 03/11/2020
As a technical worker one of the things I really like doing was having one or two side hustles. I hope this article provides insight into how you can create some passive income streams.
Cash flows while I sleep, watch the little one or travel .
One of things I learned is that you should never depend on one check. The good old days of union jobs are fairly much gone and those dreams of that nice pension being around is just delusion. Its also delusional in this volatile world, corrupt banking and investment sector and rogue governments to think that 401K or SEP IRA would be safe or more likely give you enough of a return to live on.
What does a Techie do for a side hustle? Lots of great opportunities for easy money. I mean easy in the sense you put some minimal effort and investment your return will be many time your investement of time and resources. Resources meaning cameras, video equipment, software, etc.
All you need is a bad day or some bad management to ruin your income stream. Now I have over 30 side hustles which create a full time income so no need to be a FTE for me.
To be honest I could not even consider being an employee again. What works for me may not work for you so no harm intended. My life experiences have been vastly different than yours.
The Main Goal of the article
The main goal of this article is to provide some insight into what I am doing and you likely being a "techie" can take some of this and start creating cash flows. Loyalty goes both ways and its your call how much you want to depend on your income stream.
First part of this article is my story and the second part is how I create cash flows.
Part 1 My Story as Techie FTE
One of the things I wish I learned like 20 plus years ago was to never trade you time for money. When I was 14 and just barely old enough to work I was working as a dishwasher, prep cook and anything else I could do.
Even though I learned that working full time is "noble" the ugly fact is that for most "paupers" its nothing more than a mouse on a treadmill. Asset prices go up, monetary policy kills your earning and spending power so should realize that your salary buys less every year.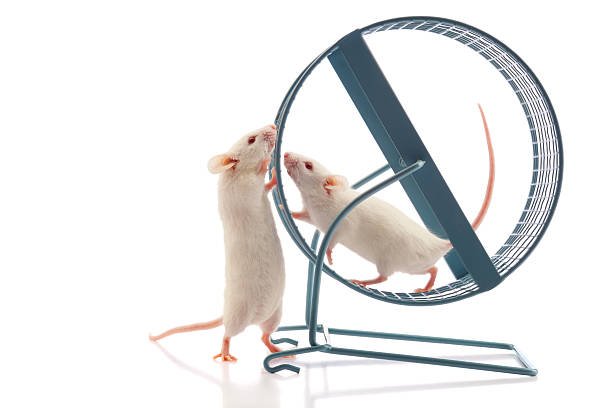 Basically, when it comes to making money its either "active" or "passive". Do you work for the money or does it work for you.. I learned the "active" very early on and did it well.
However, a bit later in life I learned that was the foolish way at least for me. Unless, you get in on a pre-ipo lose money company early on or get a C-Level role I just don't see why anyone would want to do 40 years as an employee after I had few challenges.
My attitude was changed abruptly after one bad "employee experience" years ago. I made a decision that fighting for a job was not worth it plus getting older and being a white male around 50 years old there is discrimination (This is a touchy subject so cant talk about it more).
I flat out had it with the status quo and really started researching what the "Smart" money does and even went to a Tony Robbins event to help drive my motivation. Change had to happen.
My attitude changed not because I was greedy but because I realized time is precious and non transferable. I also basically wanted to ensure I had plenty of time to spend with my five year old daughter and being a pre sales architect, professional services engineer or FT technical trainer would not work. (No control over your life and salary that was the same as what I in 2000.)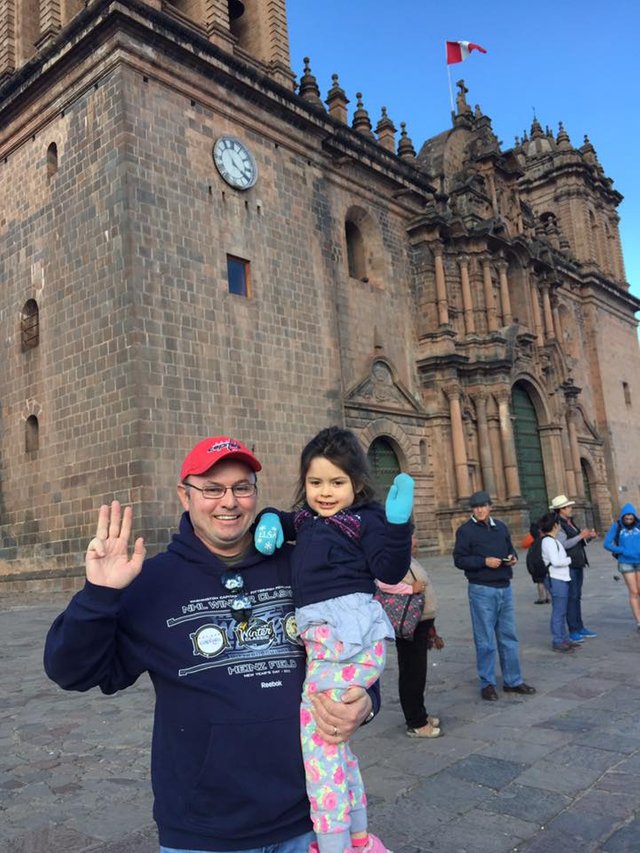 Even though in 2018 I went thru several interviews with companies like AWS and Palo Alto just to see where it could go the fact is that the time for deflationary pay vs trade off is foolish. Their opportunities were just terrible unless your a 20 year older who has nothing to do.
The reality is when they say "dance bubba" its really "freakin dance bubba".. Expectations for most roles are insane as well. Be a technical trainer or a services professional engineer is not a career anyway.
The requirements for roles are just getting absurd if not already.
For example, can you Javascript, write code in Golang, deploy EBS, BigQuery and ensure you are certified with that ITIL. (Oh, did I mention you need to answer the phone over the weekend for use for free) Perhaps you need travel 75% plus. AWS actually told me at my interview in Herndon that your "off week" is really a marketing event event week…LOL:). Off of what?
The job market in IT is contracting not expanding honestly, it just plain sucks. It will only get worse due to a slew of reasons such as globalization, technology advances, debt contraction and the already started imminent economic recession or depression.
The $160K or so a year is somewhat less than what I was making 10 years ago. Plus with a wife that I did not want to not work a remedial job but rather enable her to stay at home with the little one. In DC that salary was not acceptable anymore.
We know in IT and many other industries that is a deflationary salary plus the influx of cheap foreign labor, technology advances, financial engineering its just not rewarding to be commuting or "getting into a slug line. If you dont know what a Slug line in DC is then search for them, Its a sad life and you know most folks if they admit would everyday hate it.
Taking Action and Responsibility for my life. I started numerous ways to avoid having to work for the "man".
Even though I would be happy to do something I liked doing most roles in Info Tech especially with "Cloud" or "Data Storage" like AWS, EMC, VMWare, etc are essentially "wage deflationary" and overly stressing now. You may make the same for the last 5 years with decreasing benefits, higher cost of living, etc. Good for some people I guess just not for me.
So action had to be taken.. Its basically "do or die" a slave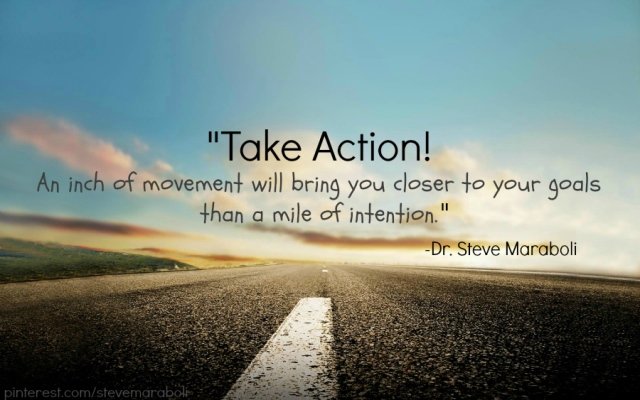 Here is a run down of some of the ways I create hundreds if not thousands per month in "Passive" cash flows.
Part 2 How I create Cash Flows and what are some off them?
Below are the major ways I create income streams. Some are Monthly and some are Quarterly as well as "On Demand"
Course Authoring
Developing courses and selling these courses is one of the better ways at least for me to bring in cash flow. I am one of the most technical prolific course authors out there. Udemy, Orielly, Linkedin Learning, Skillshare, INE and another 7 or so sites. For example here is a snapshot of my Udemy earning. Udemy is really easy and has a far reaching audience. I have basically started veering away and consider Udemy more passive.
I am more focused on "premium platforms" that are enterprise focused for many reasons. However, Udemy was were I started with my GCP Cloud Architect Course that netted over 15K in a year.
I average well over $16K a month.
Content Aggregation Platforms
Being able to use platforms such Stone River has provided some great side income. It also provides insight into what may be in demand later as well. This is one of the new areas Right now this area is a Quarterly income.
I average $4900 per Quarter between two aggregation platforms
Platforms I use – INE.com and Stone River(Below)
Blogging
Blogging is one of those activities that a lot of folks seem to do and some monetize their time while others don not. I have really just started do that and now not only promote my own digital products but also "ghost write" posts for others. A simple post of under 200 words can get you paid $100 with a breeze.
You can certainly write longer content and I know some folks that can get $1500 per post but thats not the technology sector. Tech sector appears to be really limited. If you want to blog about fitness or brands then thats a better use of time. I just dont want to write about makeup or cosmetics or yoga mats.
Affiliate Marketing
This is my newest foray. For example marketing your own courses is great but what marketing your own courses as well as your favorite course platforms as well. When your blogging it creates passive income, especially with native SEO set up properly. For example while I was writing this article I made another 51.00 and was paid $60 for the last month. I am part of 6 Affiliate Platforms. Shareasale, Refersion, Rakuten, CJ and a few more.
I average around $900 – $1400 per month after only 4 months!
Shareasale
For cash flow purposes having affiliate links works amazing well. Getting paid you sleep is clearing one of the better things to consider.
Refersion
Book Authoring
I am excited to have completed my first book with Wiley Publishing.
I could have easily written a book years ago but I wanted to have a contract with a solid publisher so I rejected several other publishers that I consider provide inferior tech books and take advantage of the authors so Ill leave it at that. Check it out on Amazon.
I have no idea how much this would work out too yet. After 5 weeks of release time I am still around 200 copies sold. Being that it is enterprise blockchain and a targeted market my expectations are not high.
We shall see how this works out. Ill let everyone know. I am also excited to perhaps move on to another book with another major publisher.
SOLD! REAL ESTATE (Liability) BUSINESS
Updated 08/2018 – I sold the long running PM Business.
Real Estate businesses — About 10 years ago I become a real estate agent and a property manager. Created a PM business that had over 50 properties at one time. One of things I learned is that owning real estate overall is a foolish endeavor for most folks.
Why, because real estate is a liability and contrary to the FUD thats pumped out your expenses generally can exceed your return. There are tons of hidden costs as well and I learned the best way to make money was to have other people pay me to handle their headaches. 8% of average rent roll was nothing to sniff at. At the peak was over $5700 NET per month..
Grossing and for that matter netting thousands a month all while playing professional services and pre sales architect for numerous companies still worked since I had systems in place to handle the customer issues.
I sold the business which was hands off but I realized that its just too much headaches and there much easier ways to make money. You just getting tired of dealing with headaches. SOLD Contracts to Pearson Property Management in Ashburn, VA
Real Estate Referrals
Real Estate Referrals – Yes, as a licensed broker its easy to get business and just refer it out to others. Last year I had 4 referrals which paid for our Peru trip and my daughters school. I have decided that being in Florida now and have no desire to move back to the DC Area I would go on Inactive status and leave the business.
Neil Evans has done amazing work for my customers so if your looking in Northern Virginia please reach out to him.
http://www.dwellus.com/agent/neil-evans/
Youtube and Social Media
YouTube.. Its a fairly time consuming process to maintain it and clearly not much revenue from videos. However, Youtube is great for referrals to my courses and for my other affiliate links The income of YT is small around $50 per month. Most of the income made from these videos comes from affiliate marketing and course purchases. I do see some other techies with large followings and great revenue, perhaps I will be changing my format from trainer to entertainer since the rewards on YT are not for working.
Average $70 per month
Crypto Mining
Genesis Mining you can get rewarding returns for using the Crypto mining service. No need to get mining equipment.. Easy "As a Service" approach..
This cash flow is slowing down and I would NOT recommend anymore, its not profitable and the payments have dropped over 90% in the last year.
I also get Coinbase refferrals but thats about dead as well.

https://www.genesis-mining.com/a/1023226
Average 120 per quarter now. Before 2018 $700
P2P Lending
LendingClub- This is a Peer to Peer lending platform. You invest and collect your dividends around 6% to 8% per month. This is about as risky as Ill get.
For more information on how to start with P2P lending the link is below.
https://www.lendingclub.com/investing/landing/b/returns?partnerID=87570&utm_source=google&utm_medium=cpc&utm_content=lcbrandext&utm_campaign=goog_br_inv2&param2=GzB011BMzA001zSL4z&utm_term=%2Blendingclub&gclid=CjwKCAjw7O_pBRA3EiwA_lmtfvi7Wwt9vIxTZxd6BJ6KdYhve8iBa9RdaFqfg5Xe23_8LKZ65KIi_xoC5fkQAvD_BwE
Average $290 month
Contract Training and Consulting
Ive been certainly veering away from contract training…too many bad apples in my opinion along with all that deflationary activity. Here is my past article on the subject.
https://www.linkedin.com/pulse/training-provider-shenanigans-advice-contract-joseph/
Other cash flows. I have other smaller cash flows I wont even bother discussing.
Lesson. Its easy to create passive income cash flows.
Whats the future hold? More goals, better tax strategies and smarter work.
I am starting on some digital products and will focus on that area more along with affiliate marketing to create additional cash flow. Here are some more passive income cash flow ides.
Updated Course Platform on Kajabi
Two More Books this year (Self Publish)
Store Merchandise
Interview channel on Youtube
More affiliate programs
Id love to hear what you all are doing for your passive income cash flow ideas as well so please comment or reach out directly. Thanks for reading..
Joe Holbrook
The Cloud Tech Guy
www.myblockchainexperts.org