Veterans Day is about service, plain and simple
Veterans Day is really not about the holiday that is a Federal Holiday or that a good part of the population has the day off . Nor is it about the holiday, discounts, appreciation and events that are tangible benefits of being a veteran. Veterans Day is about SERVICE and not a day off to sit on your but complaining.
Who Served? Not Many
Only 2% of the population having served in the military. Considering the number of bases and constant "interventions" thats not a lot of people.
Coming from literally generations of veterans who served in the Army or Marines who served selflessly in Guadalcanal or Navy who served off the coast of Vietnam I understand the sacrifices my family members made. Matter of fact they were drafted and had almost no input into what branch nor where they served. Being shot at is nothing to want to deal with I understand.
Service is not service to oneself but to others in the sense that the greater good is served by small actions of many. Service to others is not for the weak nor for the selfish. – Joe Holbrook
I effectively see a very different shaping than what I grew up in and not for the better. People appear to expect to be served than to serve. I hope I am wrong.
Demographics of the U.S. Military
Military Personal comprise only 1.29 million, or less than 0.5 percent of the U.S. (including Active and Reservists)
For those interested in an awesome report check out the Council on Foreign Relations (CFR) report on Demographics of the US Military. The report is actually propaganda free.
https://www.cfr.org/article/demographics-us-military
Picture USS John F. Kennedy (CV-67) during Fleet Week NYC 1996
I served in the US Navy from 1991 to 1997 as an Electronics Technician.
History of Veterans Day
Veterans Day as a day to reflect upon the heroism of those who died in our country's service and was originally called Armistice Day. It fell on Nov. 11 because that is the anniversary of the signing of the Armistice that ended World War I. However, in 1954, the holiday was changed to "Veterans Day" in order to account for all veterans in all wars.
You can read more about Veterans Day here at Military.com
https://www.military.com/veterans-day
Veterans Day Discounts
Chances are if you served in the US Military or even the US Coast Guard you have been spent significant time away from home. You may have even spent months at sea or months in a tent in the deserts of Iraq, Afghanistan or even California.
Whether or not you are home you can still take advantage of some of these discounts. For example, Target and Lowes you simply sign up online and your military service is validated by a 3rd party validation company. After the validation your sent a coupon or in the case of Lowes your discount of 10% is good all year!
The most concise list of discounts I have seen is on Military.com
They have Restaurant, Travel and Retail broken down well.
Military.com has an awesome list of discounts.
https://www.military.com/veterans-day/veterans-day-military-discounts.html
Restaurant
Applebees, 7-Eleven, Cracker Barrel, Dunkins, Hooters, Gordon Biersch, etc are just a few of the Restaurants
https://www.military.com/veterans-day/restaurants-veterans-day-military-discounts.html
Retail
Lowes, Target, Kohls, Publix, Sheetz, Verizon, Walgreen, etc.
https://www.military.com/veterans-day/retailers-veterans-day-military-discounts.html
Travel and Entertainment
Legoland, Knotts Berry Farm, Main Event, US National Parks, Pro Football Hall of Fame, etc.
Thank you to all Veterans for your service. Its never easy.
Graphic- Military.com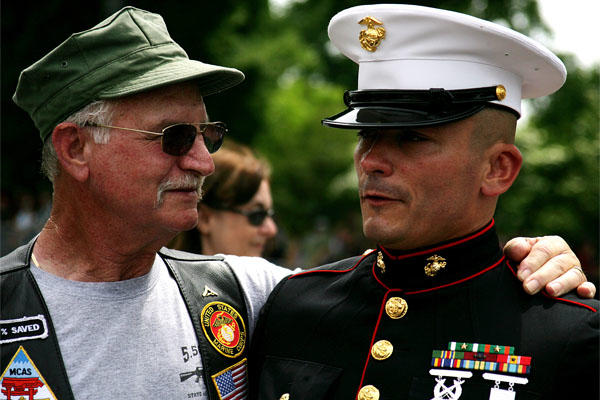 Hire Veterans.
There are numerous well researched studies on the benefits of hiring veterans. Veterans for example are disciplined, make solid relationships, motivated, solve problems and work as a team.
Lastly, and perhaps most importantly veterans were taught discipline and dont make excuses. Hire veterans. Thank you
Joe Holbrook, The Cloud Tech Guy.